I have a B.A. in philosophy from Mount Holyoke College and an A.S. in pastry arts from Johnson and Wales University. I worked in foodservice management for Creative Gourmets, a corporate catering service based in Boston, in the late 1980s and then moved to Sarasota, Florida, where I worked as a caterer and pastry chef.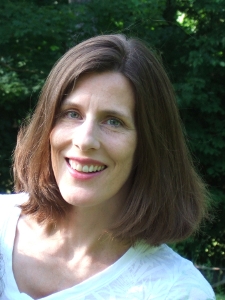 In 1997, I attended the Radcliffe Publishing Course, and went to work for Natural Health magazine shortly thereafter. During my stint as Natural Health's associate food editor, I wrote feature articles, developed recipes, and wrote the popular regular column "Natural Kitchen." I also researched scientific and medical publications, analyzed nutrient data for recipes, and wrote book reviews. I made numerous television and radio appearances and gave cooking demonstrations and lectures at consumer health shows.

In 2003, I became a freelance editor and writer. I've copyedited more than thirty books for Boston Common Press (better known as America's Test Kitchen), including The Cook's Illustrated Cookbook and The Cook's Illustrated Baking Book, and I helped develop their company-wide style guide. I also work on their web content and special magazine issues. I wrote more than twenty articles and developed recipes for Body and Soul magazine (owned by Martha Stewart Omnimedia). My other clients include Book Publishing Company, Countryman Press, Chronicle Books, The Experiment, and Yankee Publishing. For two years, I developed recipes and ghost-wrote a weekly web column for a bakeware manufacturer located in Rutland, Vermont.
I live in a small town in southern Vermont, on sixty-seven acres of hilly woods, in a house my husband and I built ourselves. We're still working on it.